Course Description: 
Establish a plan to save more lives.
In Countering the Mass Shooter Threat you'll pour over data collected from 48 mass shootings, finding similarities along the way which will lead you to a conclusion that answers the question – what can be done to counter this threat? Once you've learned all you can from these historical events you'll begin to understand the importance of developing an Emergency Operations Plan (EOP), and the systematic forethought that goes into mass casualty preparation.
Have questions about the course? Contact the instructor.
Participants in this seminar will receive a free copy of Countering the Mass Shooter Threat by Michael Martin (a $30 value)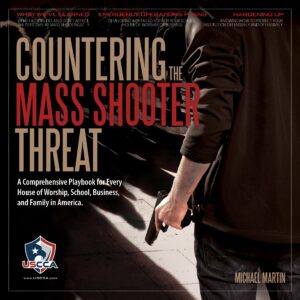 PREREQUISITES
There are no prerequisites for this seminar.

Lesson Topics
Part One – What have we learned about mass shooters?
 Part Two- How do we plan for and counter the threat?
PUBLIC CLASS
Private class can be arranged for groups of 5 or more.