SHOP ONLINE
ATTENTION: Online prices may differ from in-store pricing due to manufacturer sales and/or discounts. 
1. In stock items have a red banner that reads: "On the Shelf Today."
2. Most items are available within 5 business days.
3. All firearms are shipped to Davenport Guns to finish proper state & local paperwork required by state laws.
4. Out of state buyers' firearms must be shipped to a certified Federal Firearms Dealer (FFL) in your area.
5. Orders placed online are coming from various distributors. Davenport Guns has no control over their shipping department. We will contact you as soon as your order is available for pick up.  
6. All orders must be picked up in person at Davenport Guns.
YOU ARE RESPONSIBLE FOR KNOWING THE LAWS IN YOUR OWN STATE.  If you place an order for a firearm that is not legal in your state.  It will not be shipped and you will be charged a 25% restocking fee. 
SHOP IN STORE
To see if we have items in stock, please stop by the store or call us at 563-424-1812
In addition to being a full service indoor shooting range and training facility, Davenport Guns is the Quad Cities' largest gun shop. 
What you will find in store:
Hundreds of firearms in Stock and on Display

Loads and Loads of Ammunition

Safety Equipment

Cleaning Equipment

Gun Cases

Gun Safes

Knives 

Tactical Gear and Clothing

Constantly Changing New and Used Consignment Section

Novelty and Gift Items

A knowledgeable staff dedicated to answering your questions and assisting you with your purchase. 
We're one of 2 stocking dealers!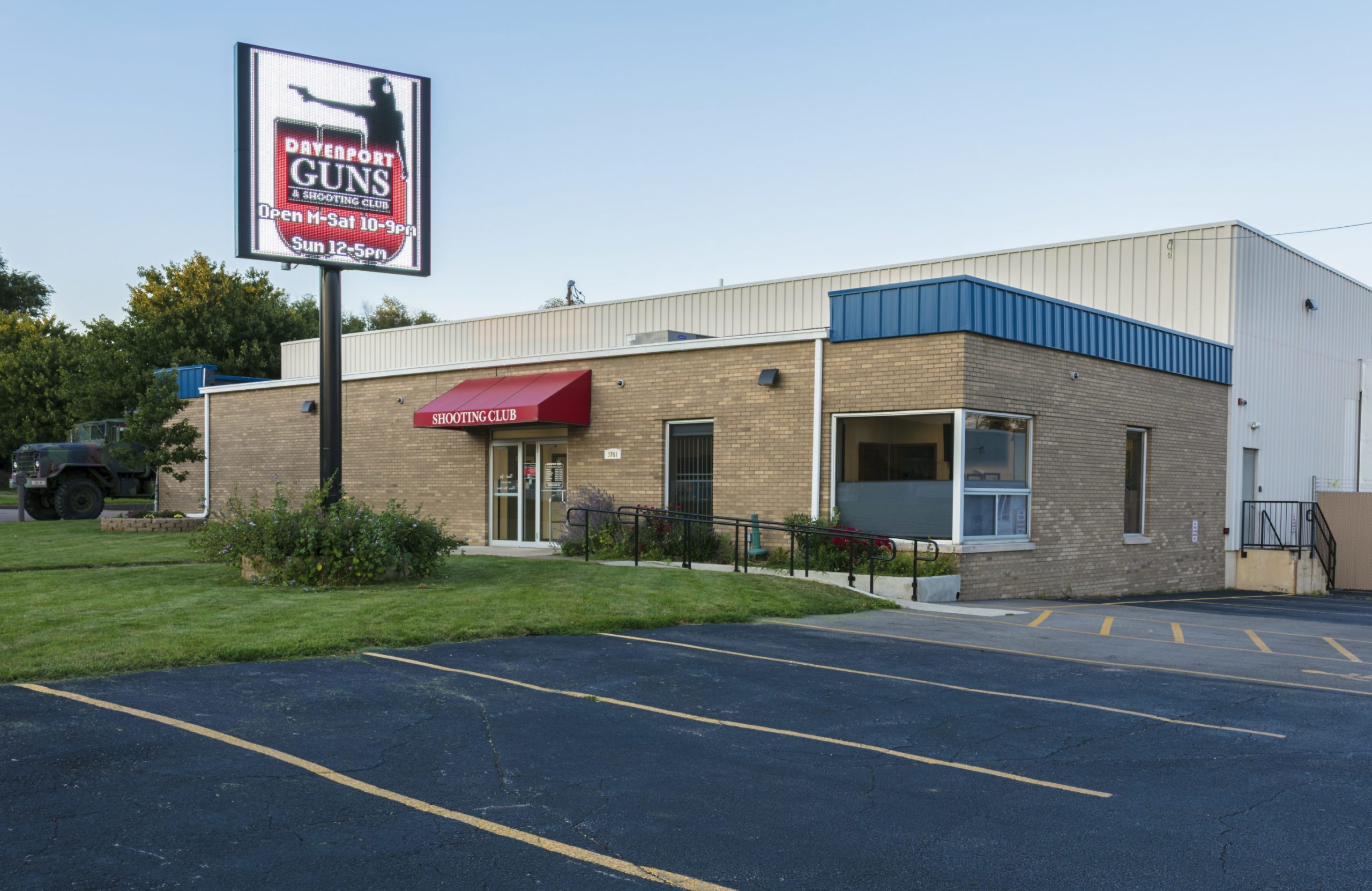 What makes us unique?
Davenport Guns & Shooting Club is more than just a retail store – it is the premiere firearms training center in the Quad Cities area. At 46,000 square feet, it is also the largest. All ages are welcome. Parents and guardians are encouraged to bring their children to practice, take one-on-one lessons with our instructors, and attend classes teaching firearms handling and safety. Davenport Guns is truly a valuable community center for Davenport and the surrounding region!